MyPharma Heroes: Ready To Serve & Deliver
Despite the challenges and constraints brought by COVID-19, MyPharma's heroic delivery team continues to provide its service for the health and welfare of Filipino families.
Responding to the call for a fast and reliable online service, we launched MyPharma to become your new e-pharmacy in the metro. Our goal is to supply the need for a friendly and steady partner that families can rely on to brave the pandemic. We strived to become everyone's trustworthy online pharmacy by hosting a wide selection of vitamins and essentials and creating a hassle-free online experience.
And since our launch, we've been doing everything we can to improve and expand our service. We have made sure to cater to our customers' immediate needs by training a dedicated customer support team and making same-day delivery available to Metro Manila. But as we near the end of 2021 and the Christmas season is just a few weeks away, we want to give this time to shine the light on MyPharma's own front liners.
Despite all the hurdles that come in the way, our committed delivery team has always put on brave smiles as they work to ensure that the families we serve continue to receive just what they need. Let's take a look at how they've managed through the pandemic and the motivations that help brighten their day.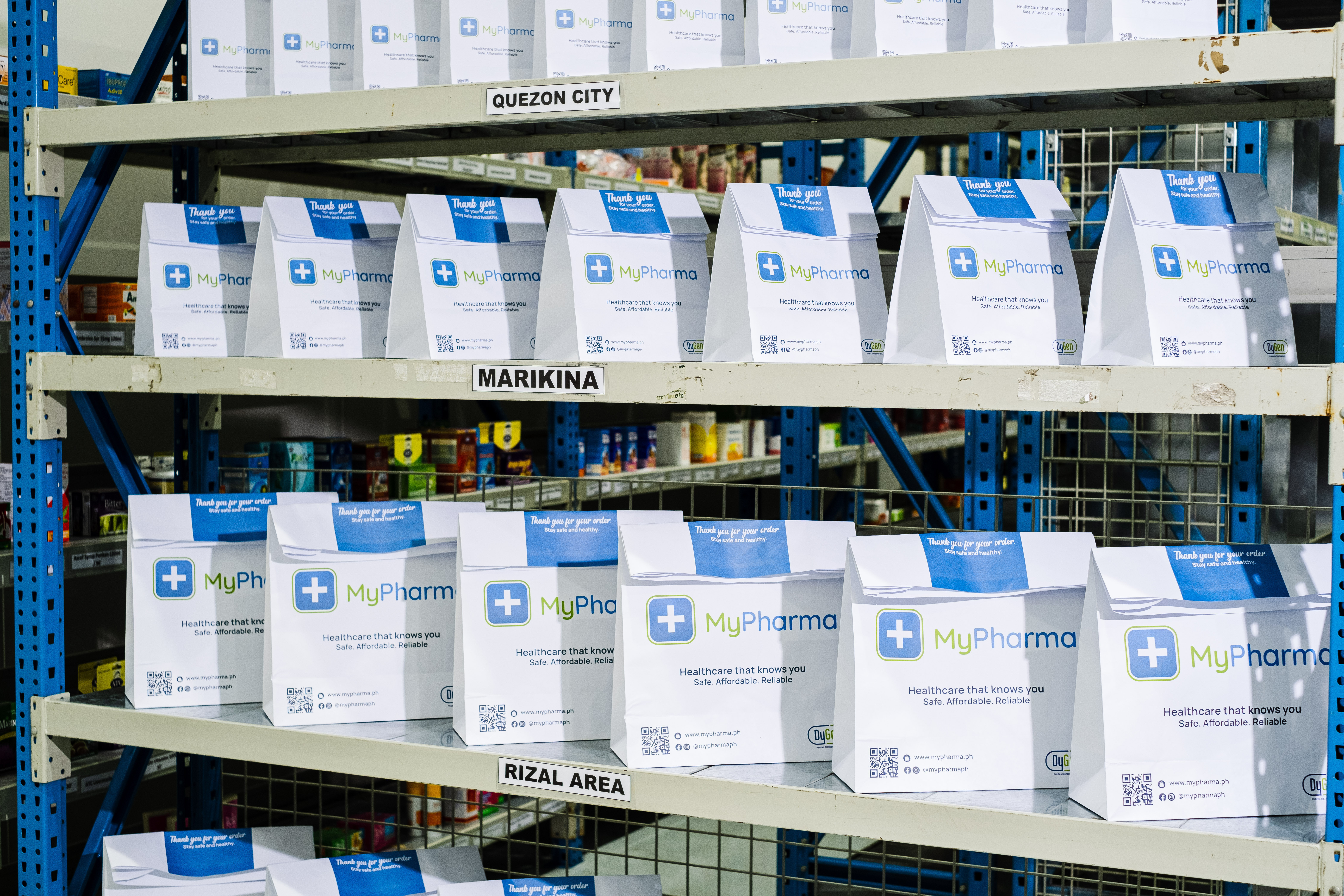 Braving the Daily Routes
The sudden changes of COVID-19 were a tidal wave that cast us off to new and uncharted shores. As the majority struggled to find their pace with remote work and asynchronous setups, many still had to find creative ways to stay afloat. For front liners whose jobs cannot be done from afar, this new setting puts a strain on their day-to-day.
Making sure that our delivery team is safe and protected during their daily trips thus became, and still is, our priority. They are at the heart of what we do, and ensuring their safety is the least we can offer. Still, even with safety equipment and necessary protocols in place, it's not enough to fully alleviate our worries and theirs.
Janmar Estimo, who's been with us for two years shares,
"Ang pinakamahirap sa aming trabaho ay ang pumunta sa iba't-ibang lugar at hospital lalo na ngayong may pandemya".
("The hardest part of our job is going to various places like the hospital, especially in the middle of a pandemic.")
Fighting and preparing for something we cannot see requires us to be on our guard constantly. However, Janmar soldiers on as he continues,
"Mahalaga ang aming serbisyo dahil sa panahon ngayon maraming nangangailangan ng gamot".
("Our service is crucial because there are many people who are in need of medicine".)

Despite complications, Janmar carries on with his duty to serve and help families across Metro Manila. With a steady heart, here at MyPharma, we intend to keep our promise to our customers, driven by the positive effect we have on their daily lives. But there are also small yet powerful motivators that fuel the success of our team.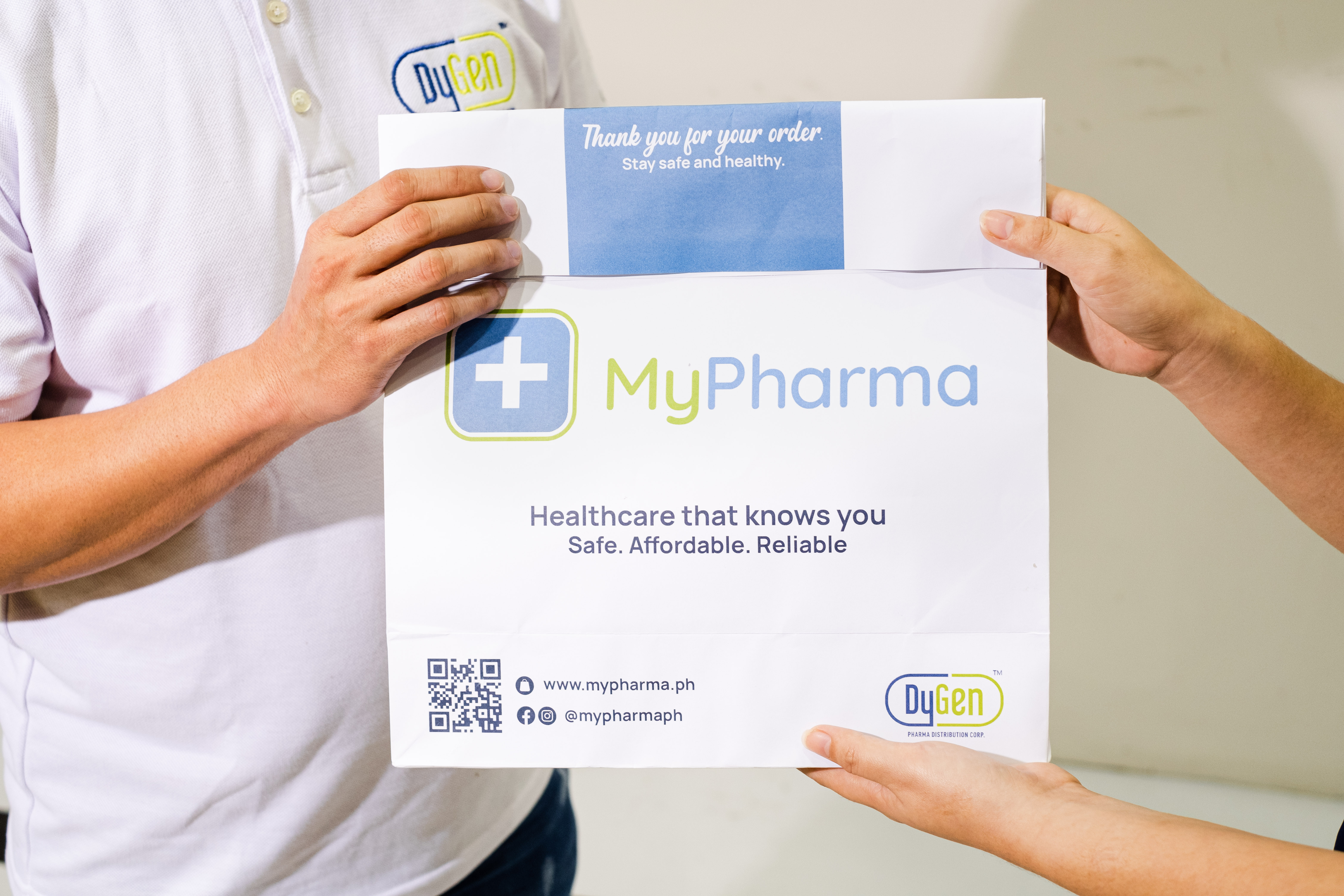 Delightful Interactions
Our warmth and resilience characterize us as Filipinos. And everywhere we go, and through each interaction, these virtues consistently shine through. Our delivery crew shares their appreciation for the friendly transactions they've experienced with our customers.
When asked what helps him stay inspired, Kenneth Candelaria, who's been working with our team for over a year, expresses,
"As a delivery person, natutuwa po kami sa tuwing tatanggapin ng customer ang aming delivery na nakangiti at nagpapasalamat sa amin na nadeliver ng maaga at maayos."
("As a delivery person, it makes us happy whenever the customer receives their package with a smile on their face and thanking us for delivering the item quickly and safely.")
Isagani Delos Trinos, another essential person from our team, shares the same sentiment whenever he sees a customer happy and grateful when they receive their items. He even adds,
"Nakakawala ng pagod at nakakataba ng puso."
("It's a huge relief and one that warms our hearts.")
During these times of limited social interaction, exchanges such as these have become one of the best opportunities to feel the camaraderie. Although we have a long fight ahead of us to return things to normal, doing small, thoughtful acts for our neighbors and front liners certainly softens the journey. An encouraging smile and genuine words of appreciation can go a long way to comfort and support our unsung heroes.
Even as our smiles stay hidden by masks, our eyes and a friendly wave of the hand are enough to communicate our gratitude. And so when it happens that you receive a package from us, don't forget to wave us "hi" as you get your items. It's a small gesture, but it will surely make our day even brighter. — (MyPharma)
Shop safely today!
Enjoy the benefits of a safer shopping experience with your kapitbahay pharmacy.