For Medicine Delivery, Trust Your Kapitbahay Pharmacy
If you're short on time and in need of medicines, MyPharma is your steady partner that brings everything you need right to your door.
Have you ever woken up with coughs and colds? If you're living alone in the city, getting the medicines you need is more difficult without the immediate presence of family to take care of you. You either have to drag your already tired feet to the nearest pharmacy or scour the web for reputable online sellers with home delivery —which both takes time and effort.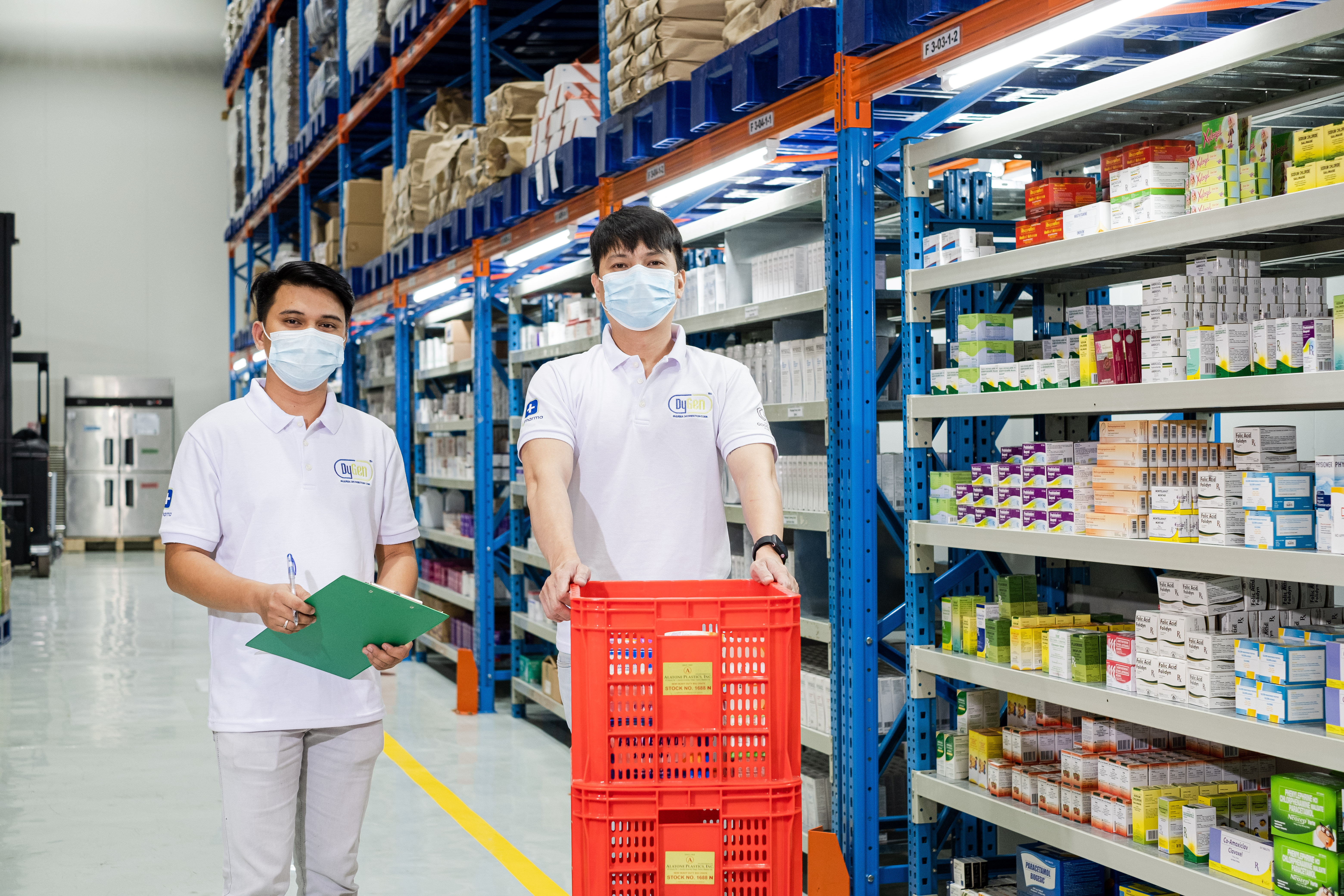 That is why when we created MyPharma, we made sure to anchor our service with your needs in mind. When you shop with us, buying your health essentials will be safer and easier without the hassle. You may be wondering what else makes us the online pharmacy for you. And don't worry, we're happy to show you more about what makes us your kapitbahay pharmacy.
Go-to nutrient source
We know how important it is to keep your immunity protection at 100%. And that's why we make sure we have the best vitamins available just for you. Our store is fully stocked with the supplements you can always trust.
Powerful Vitamin C + Zinc
This vitamin and mineral combination rose to popularity as more people looked for high-quality immune-boosters. And here at MyPharma, you can choose from a variety of trusted and well-known brands. You can buy Immunpro in bulk with 100 tablets or Bewell-C with Zinc Protect, that's also available in 100 and 200 tablets. For extra support, we also have Poten-Cee + Zn Advance with Vitamin D3, which also works to help your body absorb more calcium.
Vitamin B For Robust Energy
Working from home and managing remote work setups can certainly take a toll on one's energy. And as more people begin to experience work fatigue, it's becoming necessary to take care of one's energy. Not to worry, here at MyPharma, you can choose from a variety of Berocca Performance vitamins to boost your daily mental and physical output. You can choose among the flavors of classic Orange, delicious Mango Orange, and refreshing Citrus to suit your taste.
We also have Vitamin B Complex supplements for those looking to maintain their nerve function. Neurobion and Neurobion Forte are high-quality B-vitamin supplements that help repair and nourish your nerves. Find the variant that you and your loved ones need the most today.
Supplements Made For You
If you're looking to achieve specific nutrient requirements, we have you covered. Here at MyPharma, you can find a variety of dietary supplements for your wellness. Recogen is a premium collagen supplement with calcium which is perfectly suitable for individuals in need of joint and cartilage support. Supplements for women are also available in Neufemme, which relieves menopausal symptoms, and CaD3 FS for the nutritional support of pregnant and lactating women. As we're constantly working to provide the essentials you need, you can always browse our catalog for new and available products.

Friendly & responsive service
We know how daunting it can be to browse for medicines online all on your own. That's why with MyPharma, we'll make sure that help is just a chat away. For your concerns and inquiries about the medicines you need, please feel free to send us a message on our Facebook and Instagram. You can count on the responsiveness of our team that'll make sure your worries are put to ease.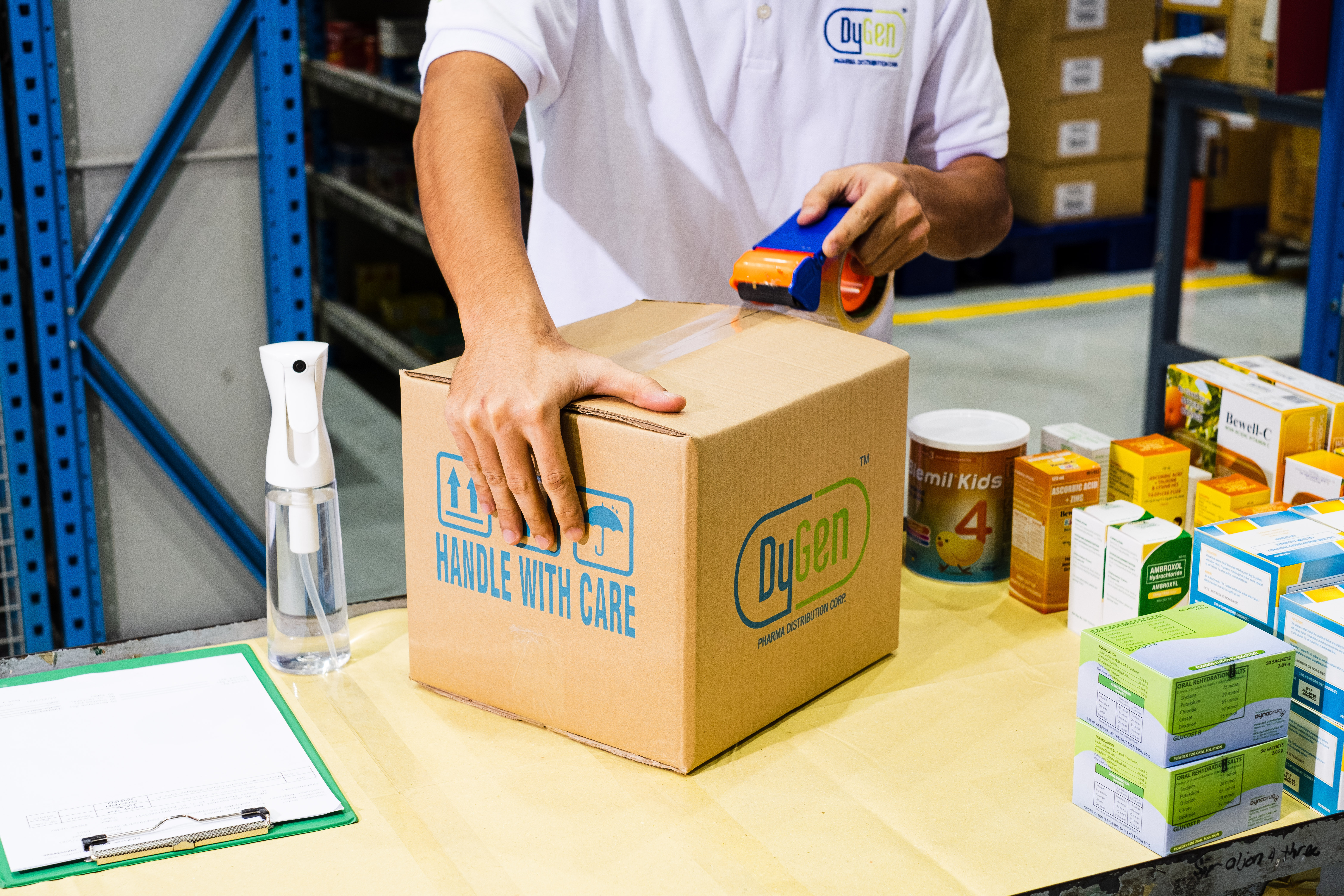 Safe & reliable medicine delivery
Much like a kapitbahay that cares, you can expect the same genuine service from our team. In each step, from receiving your order to packaging it for delivery, we always ensure that your safety remains at the top. With each transaction, we send you a copy of the sales invoice upon delivery for transparency. While waiting for your items to arrive, you can also track your order status through your personal MyPharma account. Or you may also reach out to us on social media on Mondays to Fridays from 9 AM to 5 PM.
Taking care of your health will be as easy as waving "hi" to your kapitbahay pharmacy. Whenever you need to restock your vitamins or get over-the-counter medicines for your cough and colds, we'll always just be an arm's reach. Create your MyPharma account today and start shopping safely for your health essentials anywhere, anytime.
Got any more questions for us? Say hello to our team today on our Facebook page. We'll get back to you in no time. — (MyPharma)
Shop safely with Kapitbahay Pharmacy!
Find your essentials online and we'll deliver straight to your door.